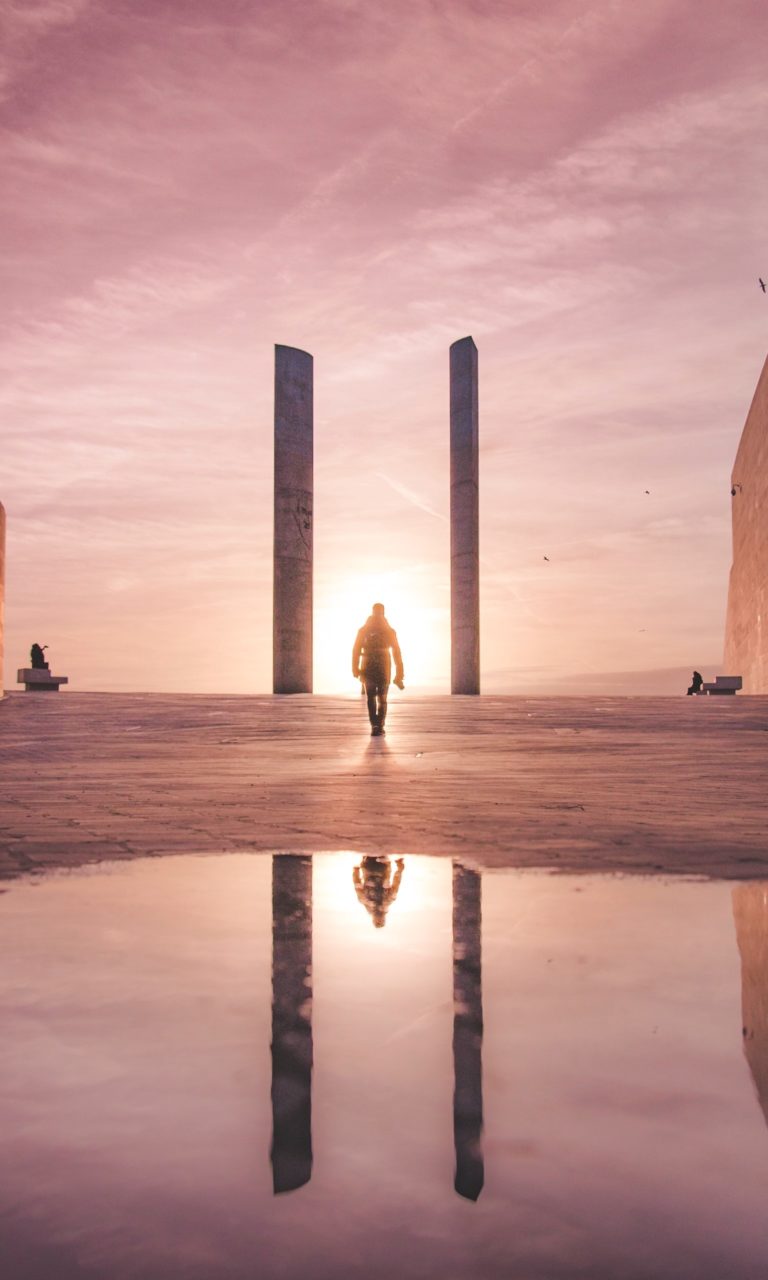 "Circumstances don't make the man, they only reveal him to himself."
– Epictetus
How do we deal with difficulties? Do we see them as challenges or opportunities? As something that is to be suffered through, or something that teaches us who we are? In today's episode, we're going to talk about difficult circumstances and how they are the things we should be most grateful for.
Show Notes:
What does that mean? Aren't tough challenges supposed to make us stronger?
The stoics remind us that circumstances in and of themselves are neutral. They are not good or bad unless we label it so. It's our thinking about a situation that makes it a problem – or an opportunity.
The same thing can happen to two different people and one person may see it as an intractable problem, something to complain about or run and hide from. The other can see it as an opportunity to learn and grow, and they dig in and push through.
It's often hard to prepare for challenges because we get comfortable when things are going well. We like it when things are easy. Professional and personal failures, divorce, even death rarely come at opportune moments. More often than not, they come unexpectedly out of the blue, when we feel least ready.
The author Elizabeth Day in this month's Guardian wrote a great piece on failure [1]. Reflecting on what she thought of as the greatest failures in her life, she said, "I realised that the biggest, most transformative moments of my life came through crisis or failure. They came when I least expected them, when I felt ill-equipped to deal with the fallout. And yet each time, I had survived."
Sometimes, we come out the other side not feeling like a champ. We may just survive it. And that's okay.
Challenges also have a way of humbling us and knocking down our egos.
Our view of who we thought we were can change when seen through the filter of life's challenges. We can be so wrapped up in something outside of ourselves, that when then identity is threatened, it can be exceptionally scary.
Challenges can change us into a totally new person. Day goes on to say, "Life crises have a way of doing that: they strip you of your old certainties and throw you into chaos. The only way to survive is to surrender to the process. When you emerge, blinking into the light, you have to rebuild what you thought you knew about yourself."
If we link our identity too strongly to our jobs and suddenly find ourselves unemployed, the blow to our self-image can be devastating. We can give our heart and soul to a relationship only have it end bitterly and leaving us feeling jaded. We can work for years on a creative endeavor only to meet rejection and failure and question whether it was worth our time and energy.
But it through these transitions that we are able to let go of that old version of us, and become who we are meant to be.
It's not easy to shift your mindset to view challenges as opportunities.
It takes practice to change our instinctual reaction.
It can be difficult to sit with the uncomfortable emotions such as fear and doubt that our thinking brings up. And this is where learning how to view a challenge differently helps. We are able to see how this thing is helping us, rather than looking at it as something to fear.
Maybe it's giving us an opportunity to learn a new skill.
Maybe it's giving us an opportunity to grow stronger in an area we shied away from before.
Maybe it's an opportunity to start something new.
Many startups happen because someone ran into a challenge and looking around they either didn't find a solution or didn't like the existing ones, so they created their own solution.
Have you ever been on the beach and picked up a smooth stone? Have you ever thought about how it got so smooth? That stone in your hand started off as a hunk of stone, with sharp edges and rough patches all over. As the waves wash the stone up on shore it bangs up against other stones, sand, and stone walls up on the shore. And as it comes in contact with these, the sharp edges become rounded, the rough patches begin to be smoothed out.
Life is going to throw stuff as whether we like it or not. We can learn to marvel at the changes and embrace the hard things that help us grow into someone new. We can learn to let go of holding to who we are and be excited for who we're becoming. We can learn, as the stoics ask us, to love our fate.
Help create this podcast. patreon.com/stoiccoffee
---
Photo by John Jason on Unsplash
[1]: https://www.theguardian.com/lifeandstyle/2018/jul/15/divorce-miscarriage-jobs-learn-to-embrace-failure-elizabeth-day