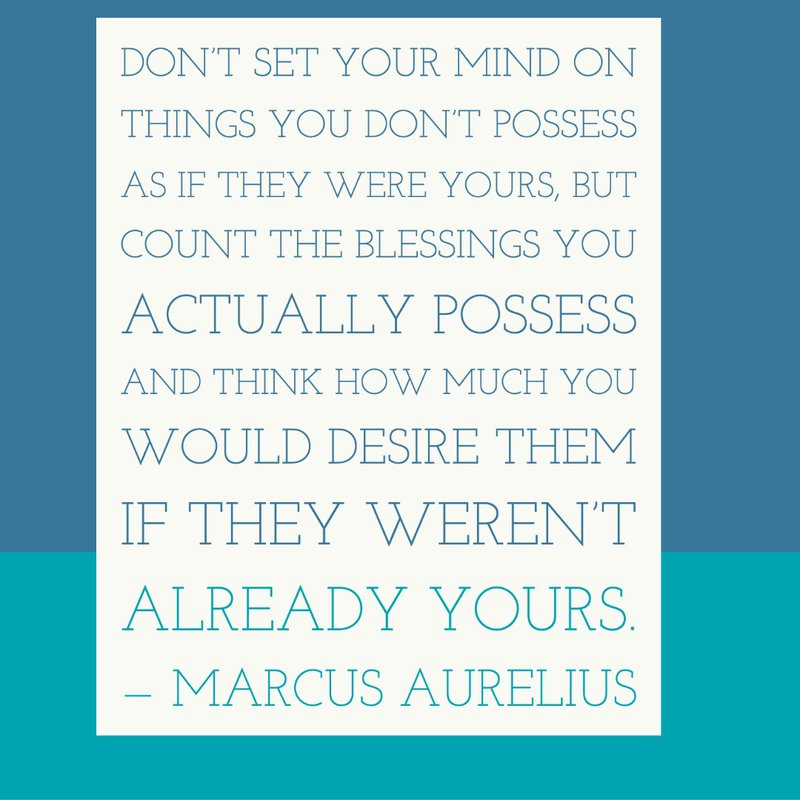 Support this podcast and become a patron!

If you're in a place where you can take a moment and write something down, I want you to get a piece of paper and pen, or may sit down at your computer, or on your phone. Just something that you can take notes on. If you are driving or unable to take notes, then make a mental list.
I want you to take a moment and think about the things you want in life. Think about all the things you want to accomplish. Maybe the career or a particular job you want. Are there things you want to learn and master? Maybe material things you want to have, such as a house, or maybe a piano, or a bicycle. Maybe people want around you such as a partner, or kids, or friends. It doesn't need to be exhaustive or all encompassing, but I want you to list at least 5 things. Go ahead and pause this for a moment and make a quick list, and start it again when you're ready.
Now that you have a list of things you want in your life, I want to you count how many of the things on you list are thing you already have. Maybe a few? Maybe a lot? Maybe none?
Gratitude
Don't set your mind on things you don't possess as if they were yours, but count the blessings you actually possess and think how much you would desire them if they weren't already yours.

— Marcus Aurelius
When we think about things that we want in our lives, we also need to think about the thing that we already have, and appreciate those things. It's easy for us to get stuck in the mindset of only focusing on the things that we don't have in our lives. We focus on what we are lacking as a person and where we consider ourselves as failures. We can get too focused on all the material things that we don't have and want.
But what if instead, we took time each day to learn to want what we have? What if we stopped wishing for what we didn't have appreciated what we did? I know for a lot of people who are religious and pray, this is something that is often included in their prayers. For those of us that are not religious, we can still take a lesson from them and remind ourselves daily to appreciate what we have.
Grass Is Always Greener…
The other aspect of gratitude stressed by the Stoics is that we should be careful about wanting what others have. How often have you looked at someone else and wanted what they had? Maybe it's material possessions. Maybe you think they have a better life than you. Maybe they're happier, better looking, charming, etc. We like to think that "if only we that person's life, we'd be so much happier." But we don't know that. We don't know what other troubles someone else is struggling with. Maybe in comparison, our troubles are so much easier to deal with. We can only project what we think our life might be like.
When we look at someone and think that they have it so much better than we do, and we want their life. But you know what? You can't have their life. You have yours. This is what it means to accept your fate and everything that comes with it. It means that you get work with what you have. You work with your life as it really is, not as you wish it to be. When we get stuck on wanting things we don't have and making our happiness conditional on those things, we give those things power over our happiness!
Now don't get me wrong, I don't think that seeing what others have and wanting that is always a bad thing. Looking at what others have and appreciating is how we can understand what we want, and see that something is possible. Whether it's an ideal relationship, career, or skill, we can look to them as role model. If it's a material possession, we can can also appreciate it, and we can be happy for the other person.
Witholding
The Stoics also have an interesting idea that we should think about how much we would miss what we already have. If you look on your list of things that you appreciate about your life, how would you feel if you suddenly didn't have it? What relationships do you have that you would miss in your life? What possession do you treasure that you would still desire if you didn't have it? And it could be anything. It could be your favorite pair of jeans. It could be your favorite guitar. It could even be your phone, and I yes, I'm not saying that ironically. I imagine that a lot of you are listening to this podcast on your phone.
We can also take this one step further and practice a kind of abstinence with the things we appreciate by going without them for a while. I know some people will fast so that they appreciate the food and drink that they have. Others go camping to enjoy the outdoors, but they also know how much they will appreciate their nice warm bed. I know myself when I have been away from people I care about, I appreciate them even more, and remember how much I enjoy their company.
So much of the unhappiness we feel in our lives is not being present where we are. We're constantly looking to the future and how we want things to be, or getting the things we desire. Wanting what we already have is a simple and effective way to be present in our own lives. Meditating on how we would feel if we did not have those things, as well as depriving ourselves at times, can also help us appreciate the life we have.
—
Hello friends! Thank you for listening. If you like what you hear, head on over to patreon.com/stoicoffee and help support this podcast by becoming a patron. Also stop by the website at www.stoic.coffee where you can sign up for our newsletter, and buy some great looking shirts and hoodies at the Stoic Coffee Shop. Also, if you know of someone that would benefit from or appreciate this podcast, please share it. Word of mouth is the best way to help this podcast grow. Thanks again for listening.