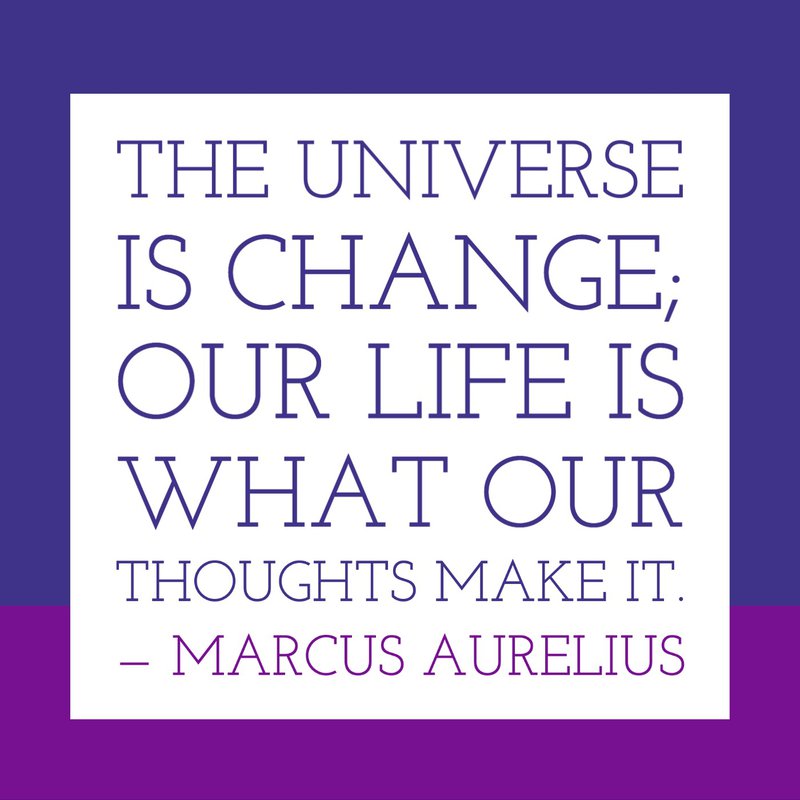 Hey everyone, this year has been an especially rough year for many of us. I can honestly say it has been for me. I had another episode mostly written but I decided that I wanted to change things up and talk about what I have learned over the past year, and ask you about the most important things you have learned.
The past few years have been quite a ride for the world. With Covid shutting down so many things and altering our way of life in so many ways, we have all been affected in big and small ways. For me, the company I work for shut down our offices and we now all work remote. Since the company I work for is very small, we all decided that it wasn't worth the risk since if one of us got sick and came into the office, there was a high likelihood that everyone else would catch it as well.
This has been a mixed blessing. I enjoy working from home and having a lot a freedom and flexibility in my work. But, I'm also an extrovert and a very social person. I really enjoy spending time with others. Finding connection with other people is one of the things that feeds my soul, and Covid made that very challenging. Over time, I found myself retreating more and more and reached out less and less to friends. I think I also fell into a bit of depression because of my lack of time with others, as well as struggling with my own self esteem.
I had also stopped the podcast a while before the pandemic, but a year or so in, I decided for my own sanity to restart it so that I could spend some time each week tending to my mental health by working on the podcast. Each episode that I create is more than likely something I'm struggling with at the time I'm working on it. This helped me focus on the shit that I was dealing with, and try to find some ways to effectively deal with them. I call the podcast my public therapy.
But I think this last year has been one of the hardest but also one with some incredible growth. This year I've been working through the ending of my primary relationship with my partner of almost 9 years. In many ways I really put off dealing with it, which unfortunately made things much harder. It hasn't been until the past few months that I felt like I had the strength and the skills to face it head on. It was why I took a break from the podcast at the beginning of last year, under the guise of spending more time working on learning Unreal Engine to change my career path. I felt a lot of shame over my failure to fix the issues in my relationship, and felt like a failure and a hypocrite if I continued the podcast. I mean how could I tell you, my audience, how to improve your lives when mine felt like a disaster?
But as I've worked through the ending of that relationship, I've learned some things about myself that helped me make some big strides, and I felt it was important to share them with you. I worked through some big blindspots and learned a lot about myself, and finally felt like I had a grasp on some concepts that could really move the needle for anyone who was trying to improve their lives. Many of those became episodes, and I feel like they've been some of my best. So now, I'd like to share some of the most important lessons I've learned this year.
Lesson One: Failure is just missed expectations.
I often talk a lot about learning from failure on this podcast, and it's become very popular to talk about being okay with failure. But, to be honest, I think that even though we say it's okay to fail there's a part of us that still struggles to accept that. We don't like failing at things, even if we say it's okay to fail.
But over the last year, I finally started to make sense of a quote from Epictetus that took me many years to understand:
An ignorant person is inclined to blame others for his own misfortune. To blame oneself is proof of progress. But the wise man never has to blame another or himself.
― Epictetus
The reason why this was hard for me to understand is that when something goes wrong or there is some kind of failure, I used to think there was always someone to blame. But what I've come to realize is that we only consider something a failure because we have some expectations around it. When we just accept that something happened the way that it did because that's how all the circumstances and variables lined up, then there is really no one to "blame".
When we can simply look at something dispassionately as cause and effect, and release any expectations about what we think should happen, we are able to observe, accept, and deal with what is. We learn to deal with reality as best we can, and not be upset that things didn't happen as we wished they would.
Lesson Two: You are worthy of love because you exist.
Often, I felt like I had to be perfect for someone to love me. I felt like I had to be perfect for me to love and accept myself, and this is simply not the case. You don't have to be perfect to be worthy of love and to accept yourself. And there are several things to consider around this that support my opinion.
First, no one can ever be perfect. There is no absolute standard of what a "perfect" person is. And if there was, who would be the one to set that standard? Why should they be the one to set that standard? You have the ability to set the standards for yourself, and part of that standard, in my opinion, should be how kind and compassionate a person can be with themselves.
Second, people will love you because they choose to do so. You have no control over who loves you. As the stoics have well established we can't control other people.
Third, the stoics recognized that we are all part of the human family and that we are here to help each other the best we can. If we live a life that is only centered around ourselves, then we have missed some of the best things in life. It's been shown through many experiments and studies that the best way to create joy in your life is to help other people. So do your best to help others, and let them help you.
Lesson Three: The more you run away from the things that you fear, the more power they have over you.
We are more often frightened than hurt; and we suffer more in imagination than in reality.
— Seneca.
Throughout the evolution of mankind, there were plenty of mortal threats that we had to have healthy sense of fear in order to stay safe. For the most part, most of us life in fairly safe places where we rarely have to worry about our physical safety. Most of the things that cause us distress are the thoughts, perceptions, and opinions in our own minds. In other words, we create our own fear. We stress ourselves out. We are the main source of our suffering.
More often than not, when we take the time to examine our own thinking about something, we can see that it is our imagination that is really scaring us. We create the worst case scenario in our minds, and convince ourselves that it is the most likely outcome. Whether that's a hard conversation with our partner, kids, or friends, or standing up when there is an injustice that we object to, we imagine the worst outcome, and scare ourselves into inaction. We may fail to see that what we consider to be an awful outcome might be a great opportunity.
Lesson Four: You need to be the source of your self esteem.
For a lot of us, especially those who grew up in chaotic and unstable homes, we developed ways to deal with the chaos that, while they were helpful at the time, don't serve us well in adulthood. Many of us become "people pleasers" in order to stay safe so that we minimize the abuse we suffered from the people closest to us. In my case, this was the unpredictable rage that came from my father. And when I say "people pleaser", it really isn't about pleasing the other person. It means that we try to figure out how to keep the other person happy so that we don't upset the person we look to as our source of love.
When we get into relationships later in life, we will carry these ways of coping with us because it's what we know. The problem is that if we're with a partner that has a healthier sense of themselves and how relationships work, these kind of coping skills don't work. We will try to figure out what we should say or do so this person will love us. We discard our own wants and needs so that this person will still love us. But, to anyone that understands healthy relationships, this is manipulation. We aren't being honest, we aren't being our authentic selves. We are trying to be what we think they want to be so that they will stay happy with us and love us.
So lesson number four is that we can't expect others to be our source of self esteem and healing. We need to be that source for ourselves. To be honest, it is completely unfair that we should expect our partners to be the only source of love for us, and that they should be the ones to fix us. That's a lot of pressure on anyone. It is also putting our source of self esteem outside of ourselves, so we aren't in control of it.
When we learn how to accept and love ourselves, we become that source of love for ourselves. We take control of how we feel about ourselves, which means that we can show up in our relationships as a whole person that can accept the love of others, but is not dependent on it. This also means that rather than looking to the other person for what they can give us, we can find healthier ways to give and take in a relationship, rather than just taking.
There are a lot of other lessons that I learned this year, but these are the core ones that stood out to me, especially the lesson of self acceptance. Realizing that by putting that burden on someone else means that it is out of my control was really a life changer. It's not an easy thing to change your thinking around yourself, and just accept yourself for exactly who you are. There is a lot of pressure to conform to societal ideas of perfection, that no one can ever live up to. There's a lot of power in accepting yourself for exactly who you are, and extending that to others.
So what lessons have you learned this year? What helped move the needle for you? Are there things that you finally understood that make a big impact on your life? If you'd like to share, please share them on instagram. The account for the podcast is @stoic.coffee. If you're on twitter, you can find me at @StoicCoffee. I'll put a post up there about lessons learned in 2022. I'd love to hear what you've learned over the last year that really impacted your life.
---
Hello friends! Thank you for listening. Stop by the website at stoic.coffee where you can sign up for our newsletter, and buy some great looking shirts and hoodies at the Stoic Coffee Shop.
Want to help support this podcast? Become a patron on patreon!
Like the theme song? You can find it here from my alter ego. 🙂
Find me on instagram or twitter.
Lastly if you know of someone that would benefit from or appreciate this podcast, please share it. Word of mouth is the best way to help this podcast grow. Thanks again for listening.