"The key is to keep company only with people who uplift you, whose presence calls forth your best."

— Epictetus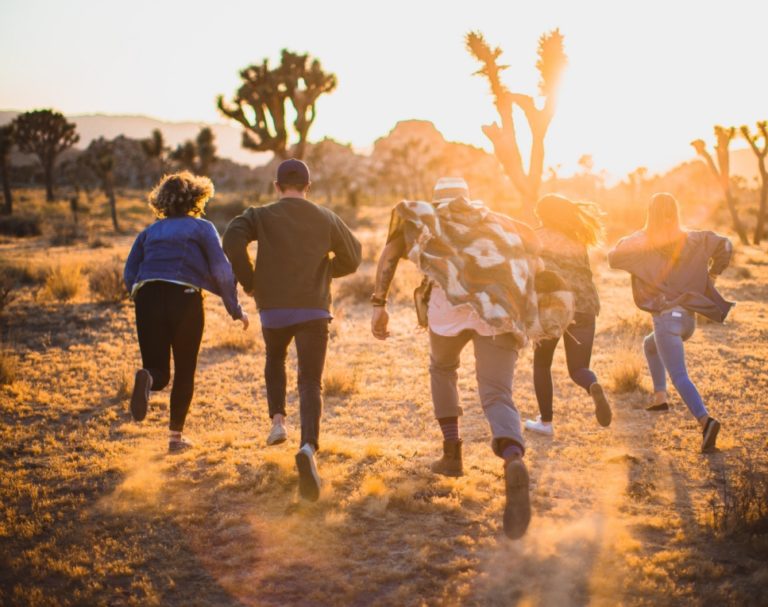 Transcript
Have you found your tribe? Have you found that group of people that are your "chosen" family, who just make you feel good? Where you feel like you are accepted and understood? Where you don't feel like you have to be on your guard? You can make mistakes.
When you find your tribe, you thrive.
It took me years to find my tribe. And the reason that I knew it was my tribe was that I felt like I could just relax and be myself around all these smart and generous people. They accepted me and all my shortcomings, and giving space for others to make mistakes and make amends when needed. But there was always this idea of learning new things and growing,
A few weeks ago I was hanging out with my tribe, and a couple of them were moving a van to do some work on it. One of them was pulling the van into the workshop and was trying to get it up open some blocks and almost ran it into the tool racks. My friend who owns the shop, rather than getting upset that they almost hit the tool racks, simply told them how to properly get the van up on the blocks.
And it's simple things like that, where priorities are not about things, but about people, that let me know time and again that I've found the right tribe.
Being around people that bring me up and encourage the best from me and make it safe for me to make mistakes has really helped me grow into the person that I've wanted to become. Life is too short to spend your time around people that bring you down. And sometimes it's hard to leave friends that aren't good for you because we as humans get comfortable, and the idea of change is often frightening.  The thing is, it's big world, and there are so many amazing people out there. It took me years to find my tribe, but once I found it, I knew it.
And personally, I think this kind of thing should go with your partner. Because you spend so much time with your partner and they have such a giant influence on what kind of a person you they should be the kind of person that helps you to be a better you. Now I'm not saying that you should run out and dump all your friends or get divorced. But if you notice that the friends you're hanging around with aren't the kind that build you up, you may need to think about how much time you spend around them.
I know that some people feel like just because a relationship has lasted for a long time means that it's good. And I don't think this is true. I've known plenty of married couples where both sides were miserable but they felt that if they got divorce, that it was a failure. I think a failed marriage is one where you end up miserable. I think that a successful relationship, whether that's with friends or a partner, is one that lasts as long as it needs to.
There are people that I was very close to years ago, that I rarely see now. It doesn't mean that there's anything wrong with either of us. It simply means that we're different people, and what we need and want out of life is very different. And that's okay. And there are some people that I to recognized aren't good for me to be around so I let those relationships go. I recognized that I could not change them, nor was it my place to expect them to change, so I chose my growth and happiness over spending time with them.
Finding your tribe, is one of the most important contributors to your personal growth and happiness. Finding those good people that you chose to spend your time with can mean the difference between just getting by, and really becoming the best person you can be, and really enjoying your life. And I can tell you this from personal experience.
If you found your tribe, good for you. If not, keep at it. The world is a big place. You'll find them.
---
Photo by Jed Villejo on Unsplash