"He who laughs at himself never runs out of things to laugh at."
― Epictetus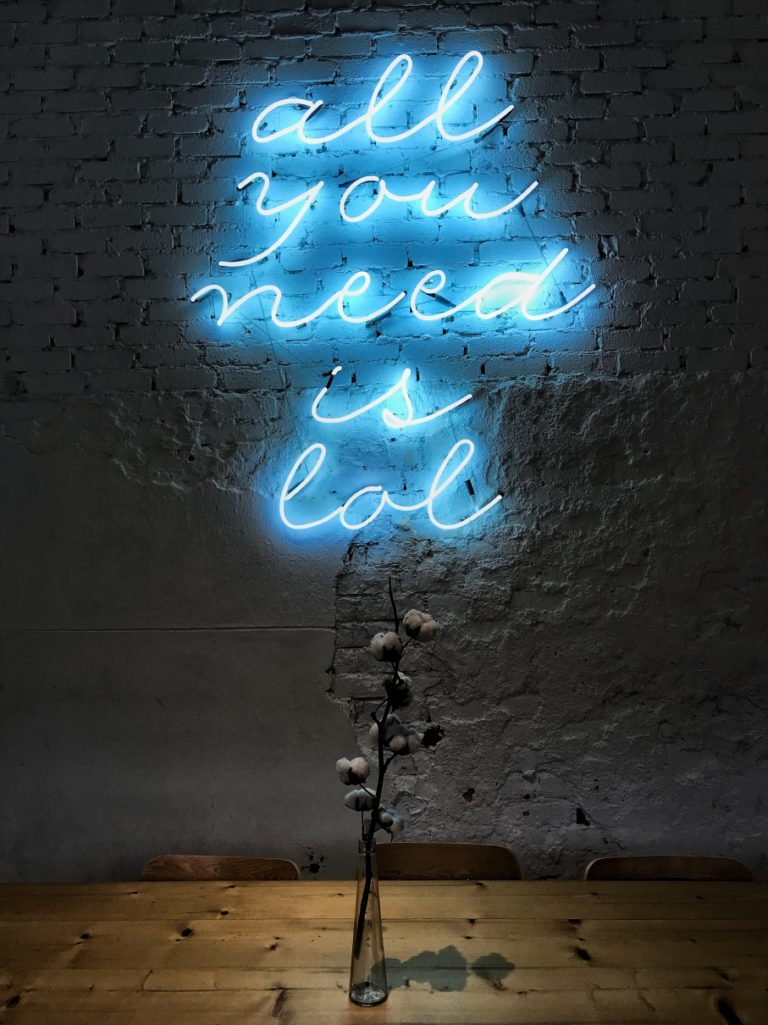 Transcript
One of the most important things in life is that we don't take ourselves too seriously. Remember, Stoics keep in the forefront of their minds the knowledge that one day they too will die, and when you look at life through that lens, you learn to give things their appropriate weight. Is that thing that you are stressing about going to be of importance in 10 years? 100 years? 1000? 10,000?
We talk a lot about how you can't control the opinions of others and what they may think about you. And I think being able to laugh at yourself is a place that can free you from a lot of stress in your life.
About 10 years ago, I became the butt of a Weird Al Yankovic joke and created a trending topic on Twitter for a day. In response to an amusing video he posted on Twitter about streets sign using poor grammar. I retweeted it and misspelled the word grammar. Weird Al responded with the the correct spelling, and boom, there I was at the receiving end of embarrassing retweet after retweet.
While the incident itself was harmless, I found myself really upset by it. I consider myself to be intelligent and literate, so being at the receiving end of other people's laughter about my perceived lack of intelligence really hurt my ego. When I look back on it now, it seems pretty silly, and I can laugh about now. But at the time it really stung.
And why is that? Why would the opinion of so many people, none of whom I actually know, matter so much?  When I think about it now and using my logic, it was simply words on a digital page. That's it. But because I used to be so worried about the opinion of others, I could feel my cheeks burn with embarrassment even there was no one around to see me. I even suspended my account for a bit.
But you know what? The next day it was forgotten and the twitterverse had moved on to something else. All the stress was for nothing.
The more you learn to lighten up and are able to laugh at yourself, the more you can enjoy your life, and let go of things when they don't work out as planned. Can you laugh at yourself?Can you let go of your ego enough to realize that you can laugh at yourself and the silly things you hold on to? If others laugh at you can you recognize that it impacts you as much as you let it? That even if they do laugh at you that it doesn't change who you are?
To me, being able to laugh at yourself is a way of being able to forgive yourself for the silly mistakes that we make.Learning how to lighten up and find the silliness and joy in life can make such a huge change in your life. And if you can bring a little lightness to someone else's life by some silly foible, consider it a good day and laugh along with.
---
Photo by Eugene Taylor on Unsplash