"How much better to heal than seek revenge from injury. Vengeance wastes a lot of time and exposes you to many more injuries than the first that sparked it. Anger always outlasts hurt. Best to take the opposite course. Would anyone think it normal to return a kick to a mule or a bite to a dog?"

— Seneca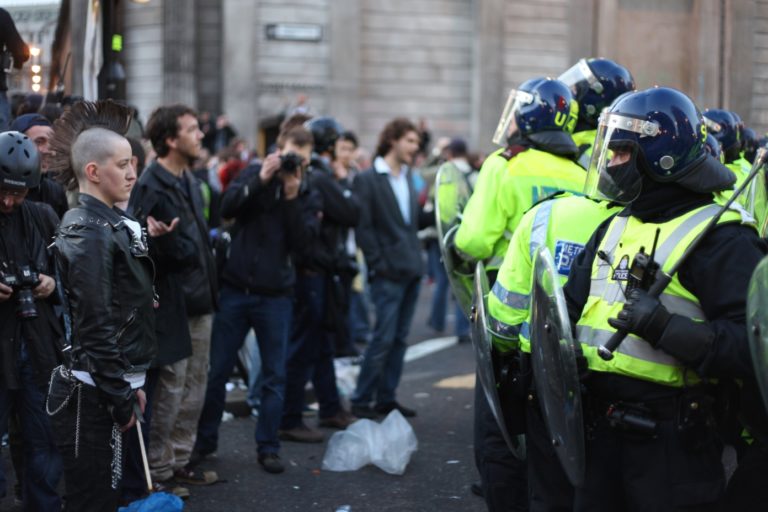 Transcript
I was talking with a friend the other day about how to deal with anger. He asked me specifically about how to deal with anger in life, so I felt it only appropriate to talk about anger today.
Anger is something that I've certainly struggled with. Growing up with a terrible example of how to deal with anger, I would either avoid it, or I would be consumed by it. Finding a way to deal with it constructively has taken years of work, and I still struggle with it.
Sometimes it feels like we live in a world that often seems to be fueled by anger. You turn on the news and it seems that story after story is about some of the worst instances of humanity. Almost any political talk show seems to trying it's best to whip us up into fearing and hating the other side. So much so, that it seems that we can't have an actual discussion with those that disagree with us politically. When we live in a society that thinks it's okay to take down those that do you wrong or disagree with you, it's hard to stop and take those steps to be kind to those that you feel have injured you.
But the idea of not returning hate with hate is not a new new one.
Jesus taught, "You have heard that it was said, 'Love your neighbor and hate your enemy.' But I say unto you, Love your enemies, bless them that curse you, do good to them that hate you, and pray for them which despitefully use you, and persecute you."
In Buddhist teachings, anger is often compared to an "out of control forest fire" and a "rampaging elephant." Because reactive uncontrolled anger is so destructive so quickly.
Confucius said, "Holding onto anger is like holding onto a burning ember that you want to throw at someone. You're the one that gets burned."
And the Stoics are no different. Seneca is warns us that vengeance wastes a lot of time. It also wastes a lot of energy. When you seek revenge, you injure yourself with your own anger. You often say or do things that make the situation far worse than it was before.
Why do we give into the angry path? Because anger is easy. Because there's a part of anger that feels good at the time. The desire to strike back at those that you feel have wronged you is powerful.
What if all that effort was put into understanding why the other person tried to injure you? What if you took that same time and energy and tried to heal the situation? What if all that effort was put into mobilizing people for good? For getting people to talk to each other and work on solutions?
How do we deal with anger? How do we train ourselves to not give into our impulses?
The first step, which is often the hardest, is to truly grasp the concept that you are 100% responsible for your emotions. No one else is. Nothing else is to blame. Regardless of the circumstances or the events that happen, you decide to if you want to respond in anger. And just as you have conditioned yourself to respond with anger, you can condition yourself to respond with calmness and rationality.
The next step is being aware of our anger. Do you notice when you are in throws of anger, rather than only really seeing it after you cool down?
Next, try to step back from it. Can you look at it from a detached perspective? Can you look at as if you were just someone else in the room observing it? When you are more able to catch yourself in the middle of it, and can take a step back, resist the urge to lash out. Think about if what you want to say will do harm or help.
Stick to it. When you are in the heat of the moment and you do get some control, the other person may still be arguing or pushing back even though you are making honest efforts to defuse the situation. Don't revert back to lashing out, no matter how much you want to. Think before you speak. If you have to leave the situation, then do so. Step away and delete that angry Facebook post.
Once you've worked to cool yourself down, understand that healing the situation is about the other person, not about make yourself feel better. It's about meeting the needs of the person that you have harmed. It will take time, and humble attitude to work things out.
Changing a habit of reactive anger is not easy. It may be one of the hardest things you will ever have to overcome. But the damage that is caused by not learning to control your emotions can take a long time to heal. The more you can keep a reign on yourself, the less you have to repair. The more inner tranquility you cultivate, the more you can apply your energy to building things up rather than tearing them down.
---
Are you struggling with something in your life? Do you have questions about Stoic philosophy? I would really like to hear from you. If you go to the front page www.stoic.coffee and scroll to the bottom of the page, you can send me a message. I'll do my best to address your question on the show. I've found that Stoic ideas and principles are some of the most practical teachings there are, and can be applied in any situation in your life.
---
Photo by Jonathan Harrison on Unsplash