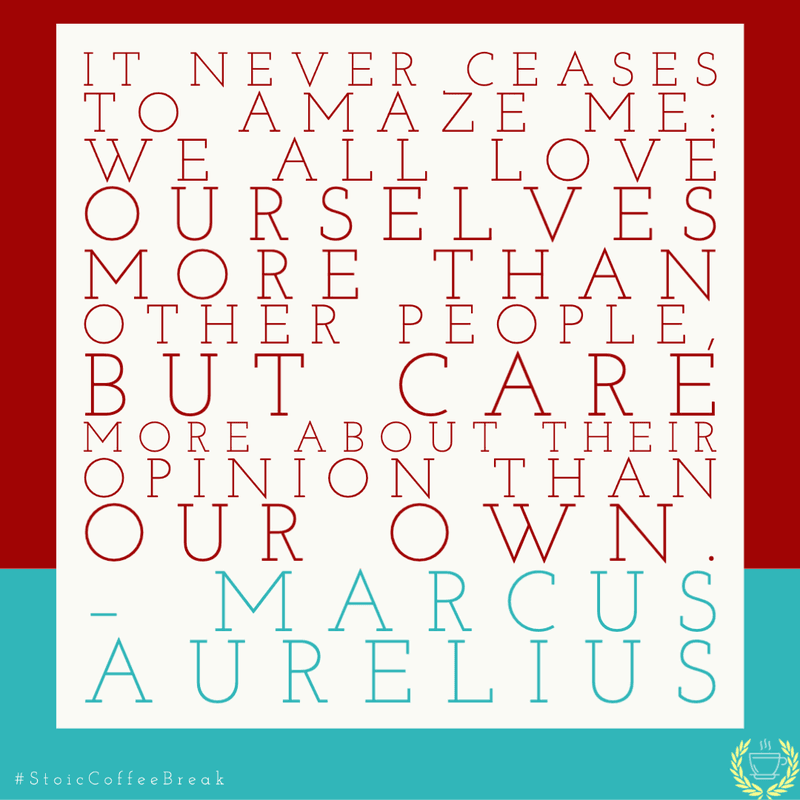 It never ceases to amaze me: we all love ourselves more than other people, but care more about their opinion than our own.

– Marcus Aurelius
Are you afraid to tell others what you really think or how you really feel? In this episode I want to talk about the idea of radical candor, and how committing to being honest about what you think and feel is one of the most challenging but rewarding things you can do.
Radical Candor
Let year I watched the TV series Picard, and one of the more interesting things I like about it was that there was order among the Romulans who follow a code of absolute candor. I really liked this idea because they do their best to be as truthful as possible, and they hold themselves to a high standard of being responsible for everything they say.
But radical candor is more than just saying what you think. It's about being honest about how you feel about things. You're not only being honest with others, you're also being honest with yourself. And if you're being responsible for everything you put out into the world, it gives you the opportunity to examine what you really think and feel about a situation.
Say What You Mean
When you decide to adopt radical candor, you speak clearly and honestly. You say what you really mean, and you mean exactly what you say. You don't obfuscate or toss out ambiguous statements. When you don't know something, you simply say you know, and you don't pretend like you have all the answers.
Fear
So why don't we practice radical candor as a society? Because we're afraid of what other people will think of us. We're afraid they might get upset by what we have to say, or they may no longer love us or they'll possibly disown us. I know that in the culture I grew up in, I was afraid to say what I really thought about a lot of things at church because I was afraid I'd get in trouble. Questioning church doctrine was something that was frowned upon in the mormon church. If something didn't make sense or was contradicted by evidence, you were told that you just needed to have more faith and trust the leaders. Asking too many questions made people uncomfortable. It was more important to be loyal than to be honest.
Lying
Some might think that radical candor would not be a good way to live your life, because we all have to "lie" from time to time to smooth things over. That if we went around telling the truth, we would simply ruffle too many feathers. Let's consider lying from a stoic perspective. Is it okay to lie? What is the purpose of lying to someone? The purpose of lying is to deceive someone. When you lie to others, you are trying to control them. You are trying to make them feel something, or spare them from feeling something. You are trying to control or influence their actions based upon getting them riled up or upset, or convince them that situation is something other than it is. I would say from a stoic perspective, we should not lie.
Helpful
Sometimes, one of the most heartbreaking things for me to watch was American Idol. With thousands of contestants wanting to give it a shot, there were often people that would get up in front of the judges who clearly could not sing. Often it was Simon that would be the bearer of bad news and let them know that they didn't have what it takes to continue on. But what was more heartbreaking than watching Simon put the kibosh on their dreams was the fact that no one close to these people ever took the time to be honest with them. If someone had stepped in earlier and said, "Hey, do you really want to be a singer? Then I would recommend finding a good singing coach." That would have given them time and opportunity to develop the skills needed to compete.
Self-control is the chief element in self-respect, and self-respect is the chief element in courage.
—Thucydides
In Practice
So what would radical candor look like in practice? Does this mean that you would just be sitting around singing Kumbaya and sharing your feelings? Sure it could mean that. But in a more practical sense, it means taking time to think about what you have to say. When interacting with others, are you saying what you really think or feel or are you just running your mouth to fill the space? Are you expressing yourself clearly or are you leaving things vague and open to interpretation? The main reason behind radical candor is honest and clear communication.
Radical candor is about respecting yourself. It is about recognizing that you have the right to your own thoughts and opinions. It means that you when someone asks for your opinion about something, you do your best to be honest every time, even if it makes you or the other person uncomfortable. It means that you stand by the things you say, and just as important, that you take ownership of the things you say. You don't change your opinion just please someone else, or try to spin things so they don't upset some other person.
Not a Weapon
An important thing to remember is that radical candor is not a weapon. It is not an excuse to be an ass because you're "just being honest". It is not forcing your opinion on someone else or to shut down discussion by digging in your heels because you "have the truth". Radical candor is about open and honest communication. It is about giving our honest opinion about something. It is about trying to express the world as closely as you see it. It's telling your truth with clarity and compassion.
When you share your opinion about something, just remember it is just your opinion. It does not mean you have to tell the other person they are wrong. You can hold a different opinion than someone else. They don't have to agree with you, and it is always possible that your opinion is incorrect.
Reciprocation
If you plan on adopting radical candor, then you need to be open to the being on the receiving end. In fact, you should welcome others to speak openly and honestly. Think of how your relationships would improve if you encouraged others to honest about what they really felt? There would be less having to guess what someone "really" means. There would be less miscommunication with other people because you are focused on trying to communicate clearly. It would engender a greater sense of trust because others would know that you really wanted to know what they think or feel.
Boundaries
Radical candor is also how you set boundaries with other people. It means that you're honest about what you are willing to do or not do, and what is acceptable for how others should treat you.
Privacy
Nothing says you have to tell everyone everything that you think or know. You can always choose not to share your opinion. If someone presses you to talk about something that you don't want to, you can let them know that this is a topic that you are not interested in talking about. This is being honest about what you think.
Confidence
Probably the hardest part about absolute candor is the fact that it takes confidence to say what you really think and feel and stick with it. If you're not used to having your opinion heard or you're insecure, then stepping up and voicing your opinion can be downright scary. But the more you step up and state what you think and feel, the more confident you'll become. It becomes a virtuous self reenforcing cycle.
And the thing is, you're probably going to ruffle some feathers, especially if there are people in your life that you have previously hidden your true thoughts and feelings from. There are people who may not like what you have to say. But if they don't like the real you, why would you want to spend time with people that you have to pretend to be something other than who you really are?
Conclusion
Adopting a practice of radical candor is difficult. We're trained from an early age not to upset others and to do our best to fit in. But when it comes down to it, when you hide what you really think and feel, you're being deceptive, and you're not letting others get to know the real you. It signals to other people that you don't trust them with your thoughts and feelings. And this is something that I've really had to work on. I've had to let go of trying to find the right thing to say or the right opinion to have. But in doing so, my most important relationships have gotten much stronger because I've committed to trusting them with the real me.
---
Hello friends! Thank you for listening. If this podcast speaks to you, join us over in the Stoic Coffee House. The Stoic Coffee House is a community built around the ideas of stoicism and the Stoic Coffee Break podcast.
Also stop by the website at stoic.coffee where you can sign up for our newsletter, and buy some great looking shirts and hoodies at the Stoic Coffee Shop.
Lastly if you know of someone that would benefit from or appreciate this podcast, please share it. Word of mouth is the best way to help this podcast grow. Thanks again for listening.