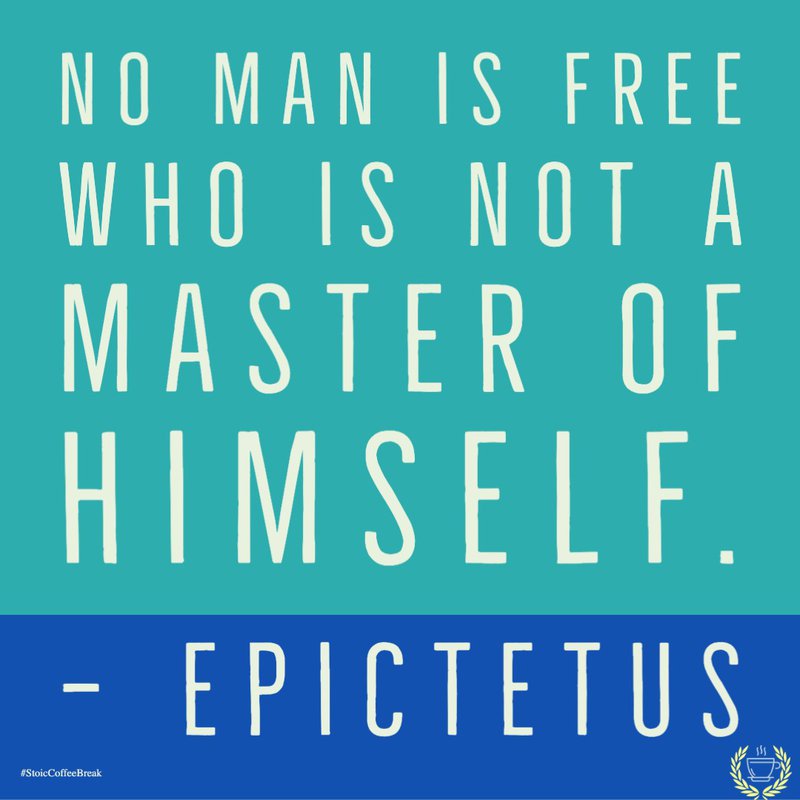 Do you always act the way you want to? Do you struggle to accomplish what you set out to do? Do you find it challenging to make choices that are in line with what you think you want? Today I want to talk about learning to understand why often make choices and do things that don't line up with that we think we really want.
"No man is free who is not a master of himself."
— Epictetus
A few months ago, I read a book called Existential Kink by Carolyn Elliot, which is a great book about embracing and accepting your shadow self. I've talked about it on the podcast before, and one of the most interesting ideas that I got from that book is this idea:
"Having is evidence of wanting."
— Carolyn Elliot
What this means is that we need to recognize that even though we might say that we want some other kind of result in our lives, we usually get what we actually want. Usually, these actual desires are things that we are unaware of. Simply put, we have lots of unconscious desires and goals that drive our lives.
Stuck
We may end up dating the same kind of person, even though we failed in relationships with this type of person in the past. We might want to eat healthier or drink less alcohol, but we end up eating same bad things or drinking more than we had planned. We skip the gym even though the effort to get there wouldn't be that difficult. We have the same arguments with our partners, even though we say we don't like to argue.
What I'm getting at, is that what if we are making choices to get the exact thing that really want, but we are just unconscious of what we really want?
"Until we make the unconscious conscious, it will rule our lives and we will call it fate."
— Carl Jung
A common example of this is for people that grow up in a chaotic and unstable home. They might have hated it and have a desire for a more stable home life once they're out on their own. They want a partner that is calm, secure, and stable, but find themselves dating people that are more chaotic, similar to what they grew up with. They might find their behavior very confusing because it's not what think they want.
So why would someone continue to add chaos back into their life, when what they're craving is stability?
For many people in this situation, they find a stable home life to be very challenging because it's not what they're used to. They don't understand the rules of the game. Dating someone that is more like what they're used to allows them to feel comfortable because it's familiar. They are used to the excitement of a chaotic home. If they're used to the adrenaline rush of uncertainty, then a stable home life can feel exceptionally boring. Throwing their world back into chaos might be the only way for them to feel what they consider "normal".
The unconscious goal in this case is familiarity, which is more important than stability.
Another example of where our conscious goals and unconscious goals diverge is when we get angry at someone. Usually when we get angry, it feels like it's just an instantaneous or automatic reaction, and like something we don't have control over.
Later, after we cool down, we're disappointed with ourselves because of our behavior. We may say that we didn't mean to get angry. But I think that this is a kind of dishonest mental revisionism of what actually happened. We did mean to get angry, otherwise we would not have.
Think about it this way…
We all have people that we would never display this kind of anger towards. We are able to control it. Whether that is because we respect them enough or because we would suffer some other kind of consequence like losing a job or there's a fear of violence from them, we can choose to hold back our anger.
So why would we hold back in one instance and lash out in another?
It's because in each of these cases, the goals are different. When we lash out, our goal is to try and control the other person. When we keep our anger in check, it is to avoid consequences of a confrontation. We are just unaware of or dishonest about our real goals. Until we are aware what our real goal is we will keep repeating the same behaviors and creating the same results.
So how do we get to know what these unconscious goals are? How do we figure out what we really want?
Work Backwards
"The first and greatest victory is to conquer yourself."
— Plato
In episode 231, I discussed a model of thinking, and basically, we can use it to break it down what's really going on in any situation. I'll quickly summarize the model here but I recommend going back to that episode for a more in depth discussion. Basically, there are circumstances, which are the factual elements, and usually things that we can we can't control. Then we have our thoughts about those circumstances. Those thoughts create our emotions. Those emotions drive what actions we choose, and our actions create the results we get.
Now, one of the best ways to understanding our unconscious goals, or why we really do what we do, is to work backwards, without judgment. We need to look at the results we are getting, and the actions and choices we make which cause those results. Then we have to understand what we were feeling and thinking at the time we made those choices. This is probably the hardest part because we often have trouble recalling what we were feeling or thinking in the heat of the moment. This is why it is important to be open to the possibility that we were not thinking at our best, and that we were letting emotional feedback distort our perspective.
Because our ego tries to protect itself, we will often convince ourselves that we were thinking or feeling something different than we were. We don't want to own up to what we really thought or felt because we don't like to think of ourselves as that kind of person. We will rationalize or ignore what was really going on in our mind.
This is why examining things without judgments is so important. When we do this kind of exploration, we're not worried about placing blame. We need to think of it like we're on a fact finding mission.
Like I talked about in the example above, someone who grew up in a chaotic home may feel confused or ashamed that they keep dating people who cause lots of drama. But until they are open to accepting that they may in some way like the drama because it's exciting and it's familiar, it's going to be hard for them to change.
When we walk backwards from the results, to the actions, to our emotions, then to our thinking, we're open to getting to root of things.
Get Quiet
"Know thyself."
— Socrates
One of the best ways to practice this kind of exercise is meditation. I know that I talk about it a lot on here, but I find that it's an indispensable tool in getting to understand your own mind. Just like any other skill, mastering our mind takes practice. Meditation can be difficult because our minds are in a constant state of stimulation.
For some, meditation is too boring, and to sit still for any length of time is challenging. But when you practice this skill, then you learn how to be aware of your mind and its thinking. Once you get to know your mind, then you are able to quiet your mind so you can focus on things that you want to. You can direct it in a way that is more helpful.
When you take that time to be quiet and just observe your thinking, often time you have inspiration that just pops out of nowhere. You'll have insights and solutions to problems. You'll have creative ideas that you were just moving too fast to see. When you get quiet, your mind has a chance to show you things it's been working on in the background.
Write It Down
"The soul becomes dyed with the color of its thoughts."
— Marcus Aurelius
Another exercise that is extremely helpful in our unconscious exploration is journaling. Sitting down and trying to get the contents of your thinking on paper is another way to help uncover things. I know for me that sometimes I really need to just brain dump the thoughts in my mind in order to give me some distance from them. It's kind of like having a picture that is simply too close to be able to see it clearly. By getting things out, I'm better able to see what it is that really going on. I can often see connections that I wasn't able to before.
When you get things out on a page, it also frees up your mind to not have to hold on to things as much. You know that you have it in a durable form, so you don't need to worry about remembering those ideas. You're able to refer back to it at a later time and hopefully find more inspiration and make connections when you're in a good headspace.
Back to Back
I find that doing meditation and journaling back to back is very helpful. There are times when I meditate first to give my mind the space to just let things be, then afterwards take the time to capture those thoughts and ideas in my journal.
Sometimes I find that journaling before meditation is useful because it helps guide my mind towards pondering some issues that I'm worried about, and my mind is able to make interesting connections in a relaxed state.
Conclusion
Our minds are a pretty amazing set of processes, thoughts, ideas, emotions, and unconscious desires. Getting to know ourselves and our deep and often hidden motivations can be exceptionally challenging.
For me, stoicism has been crucial for being able to understand and accept the parts of me that I may not want to see, but are there nonetheless. With a focus on a nonjudgmental way of viewing the world and yourself, you have tools to explore who you really are, and work on accepting every part of you. It is with this self-awareness and self-acceptance, that you are able to find more personal peace, and are better able to make changes you want in your life.
---
Hello friends! Thank you for listening. Stop by the website at stoic.coffee where you can sign up for our newsletter, and buy some great looking shirts and hoodies at the Stoic Coffee Shop.
Want to help support this podcast? Become a patron on patreon!
Like the theme song? You can find it here from my alter ego. 🙂
Find me on instagram or twitter.
Lastly if you know of someone that would benefit from or appreciate this podcast, please share it. Word of mouth is the best way to help this podcast grow.
Thanks again for listening.